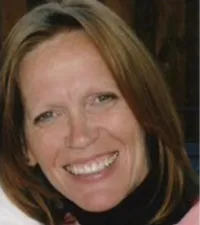 Dianne H. McMahan is a therapist specializing in Grief and Loss Counseling with individuals, couples and families. She maintains a private practice in Greenville, S.C.
With over 15 years experience as a therapist, and as a graduate of Emory University (MDIV) and Clemson University (MED) she is currently serving as a private practitioner working with clients. Ms. McMahan is also a Licensed Professional Counselor (LPC) in the State of South Carolina.

Her areas of expertise are: Complicated/Prolonged Grief and Traumatic Loss. An area of particular interest and focus is death by Suicide.
In addition, Ms. McMahan has experience in providing Pastoral Counseling. She completed a Hospital Chaplain Internship at Greenville University Medical System (GHS) and worked as a Hospice Chaplain before going into private practice.





Additional Training;

Complicated Grief Training Workshop (Chicago 2014)

Professional Activities and Memberships;
The American Counseling Association (2010)